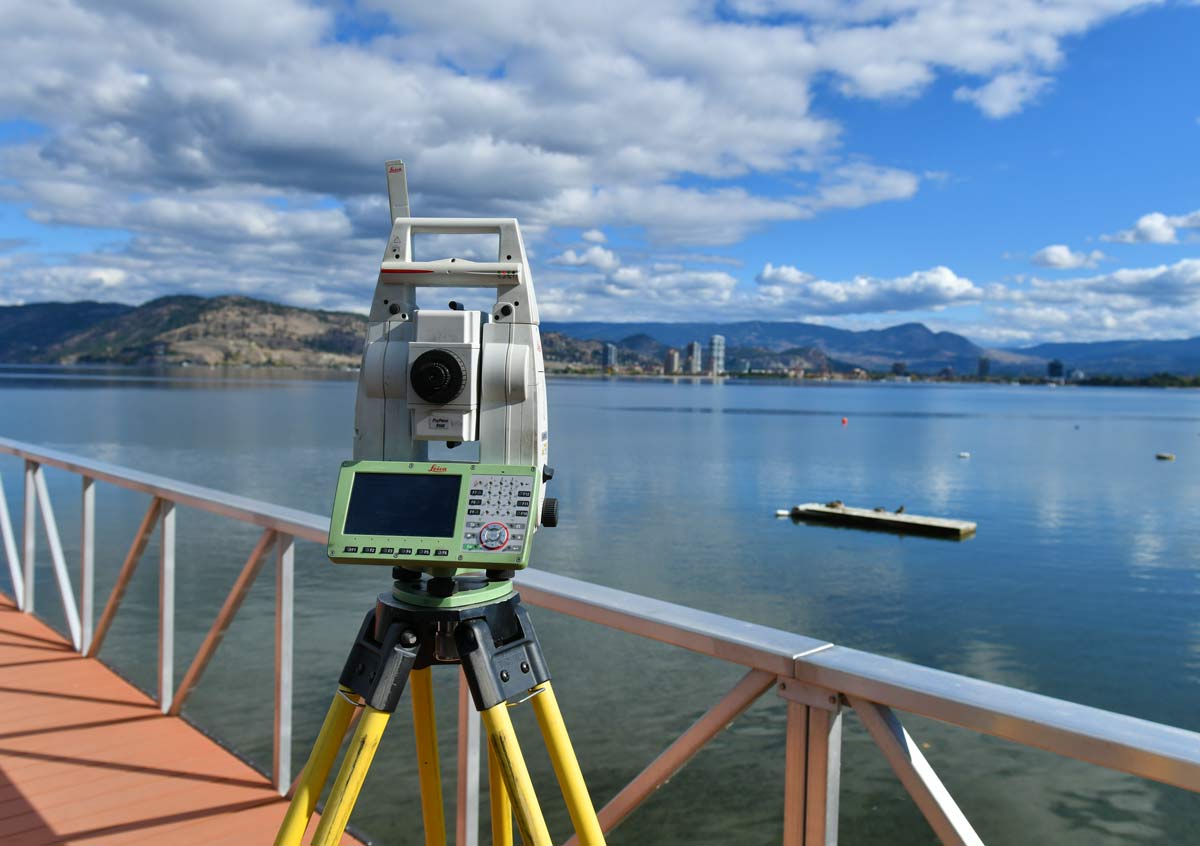 FLSG
Trusted BC Land Surveyors in the Central Okanagan
Over 40 years of experience providing professional land surveying services in Kelowna and the Central Okanagan. We work closely with Architects, Engineers, Lawyers, and other professionals to meet your project objectives.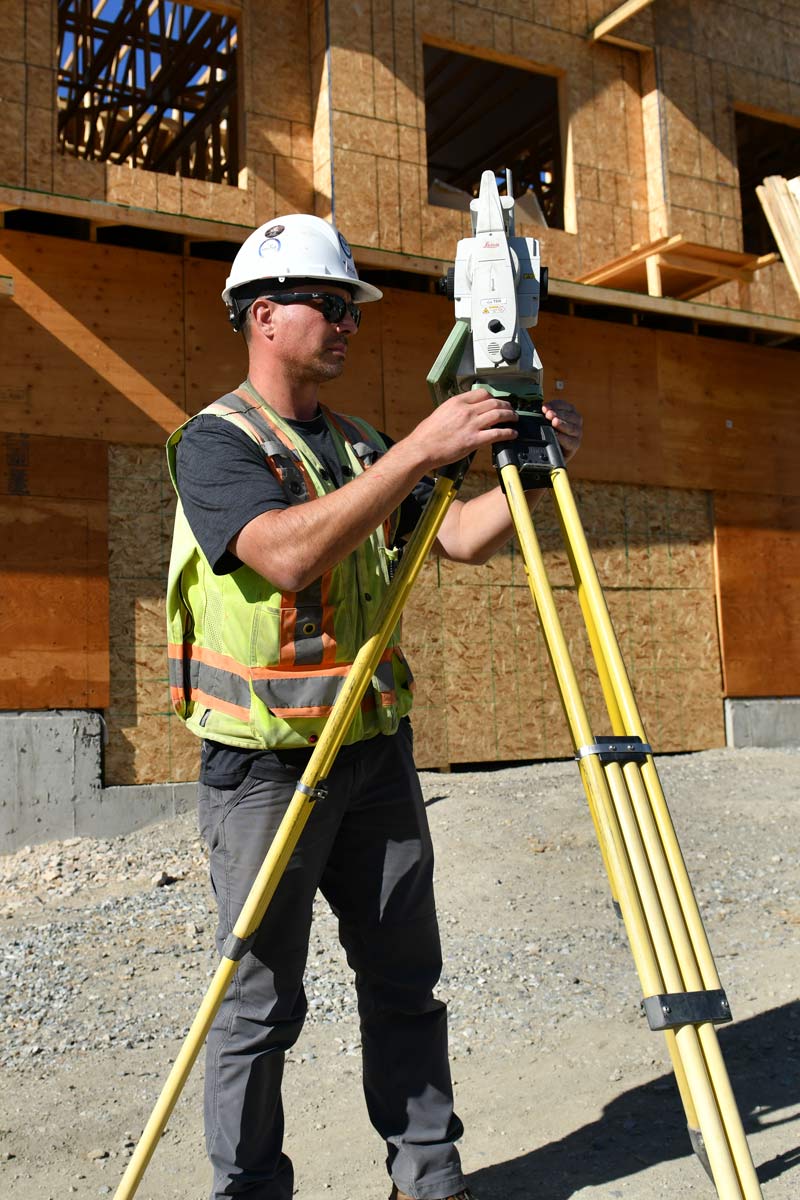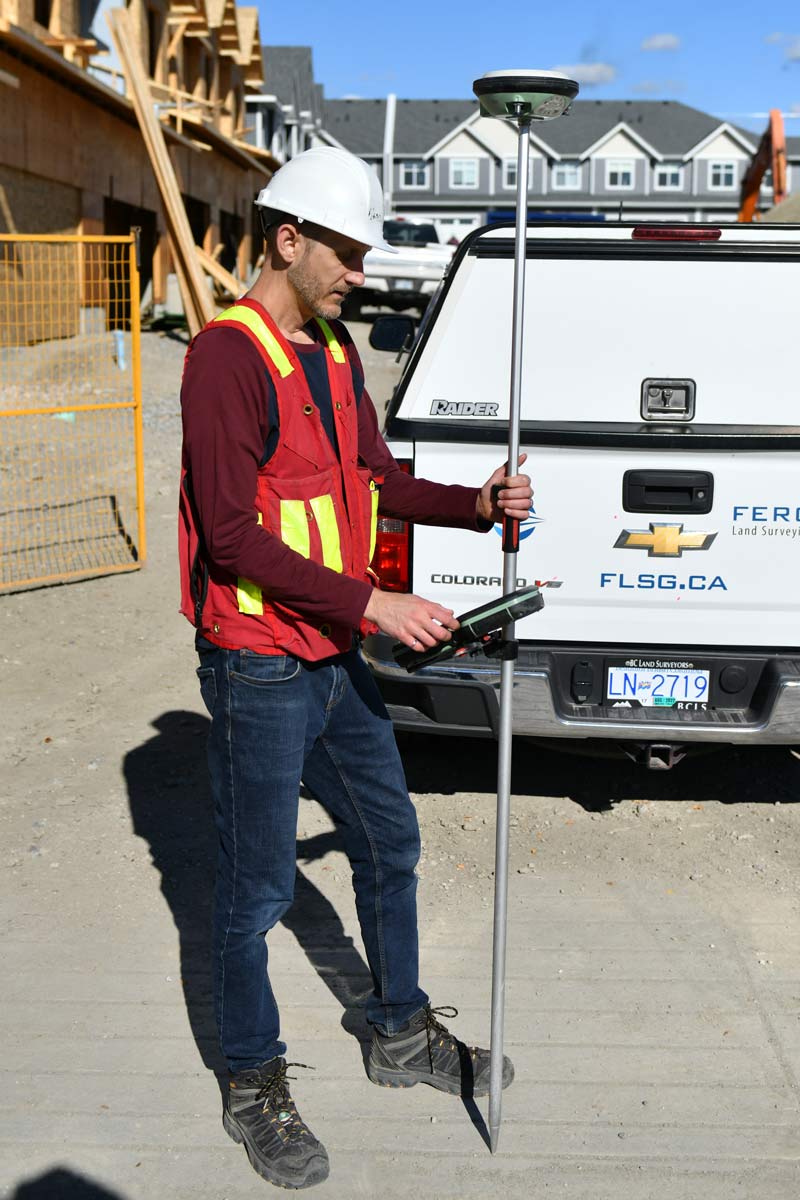 Who We Are
Ferguson Land Surveying & Geomatics Ltd. was established in 1981 by Tom Ferguson. With over 40 years of experience, our highly trained team of professionals have proven our expertise and showcased our skills on thousands of commercial and residential projects.
New owners Colin Ferguson and Cameron Henry are committed to carrying on Tom's legacy of preforming quality surveys on time and on budget for their vast array of clients.
Our Services
We offer a variety of land surveying services, including:
Legal Surveys
Only a BC Land Surveyor can help you with locating property boundaries and provide assistance with legal surveying matters. We use sophisticated tools and draw on our wealth of experience to determine the legal boundaries of a piece of land.
Topographic Surveys
Topographical surveys show all aspects of the land area, including ground features, elevations, and contours. Urban details like buildings, fences, existing roads, and other structures present on the land may also be shown.
Building Layouts and Survey Certificates
We work with your building designer and general contractor to ensure your building gets positioned correctly on the lot and meets all applicable municipal and provincial bylaws and regulations. At the appropriate stage of construction we will prepare a Surveyor's Certificate.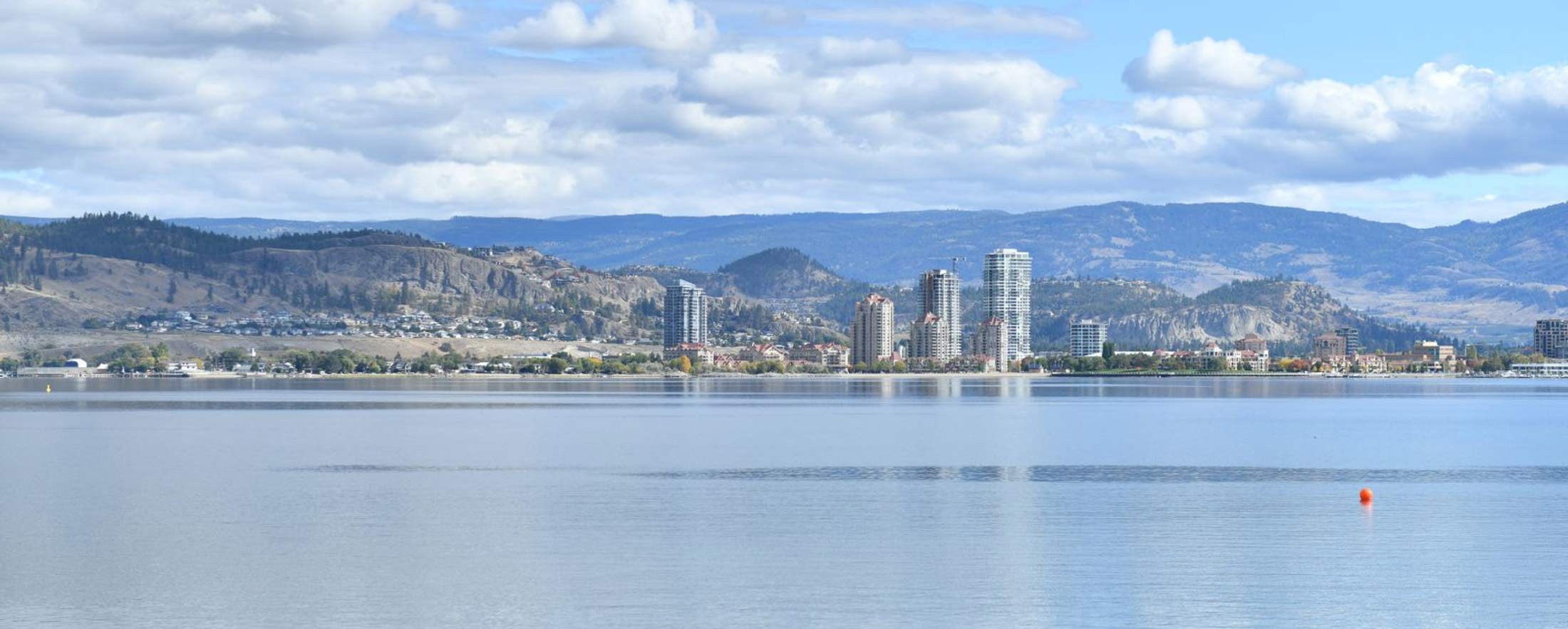 Featured Projects
Our projects represent decades of quality work and experience.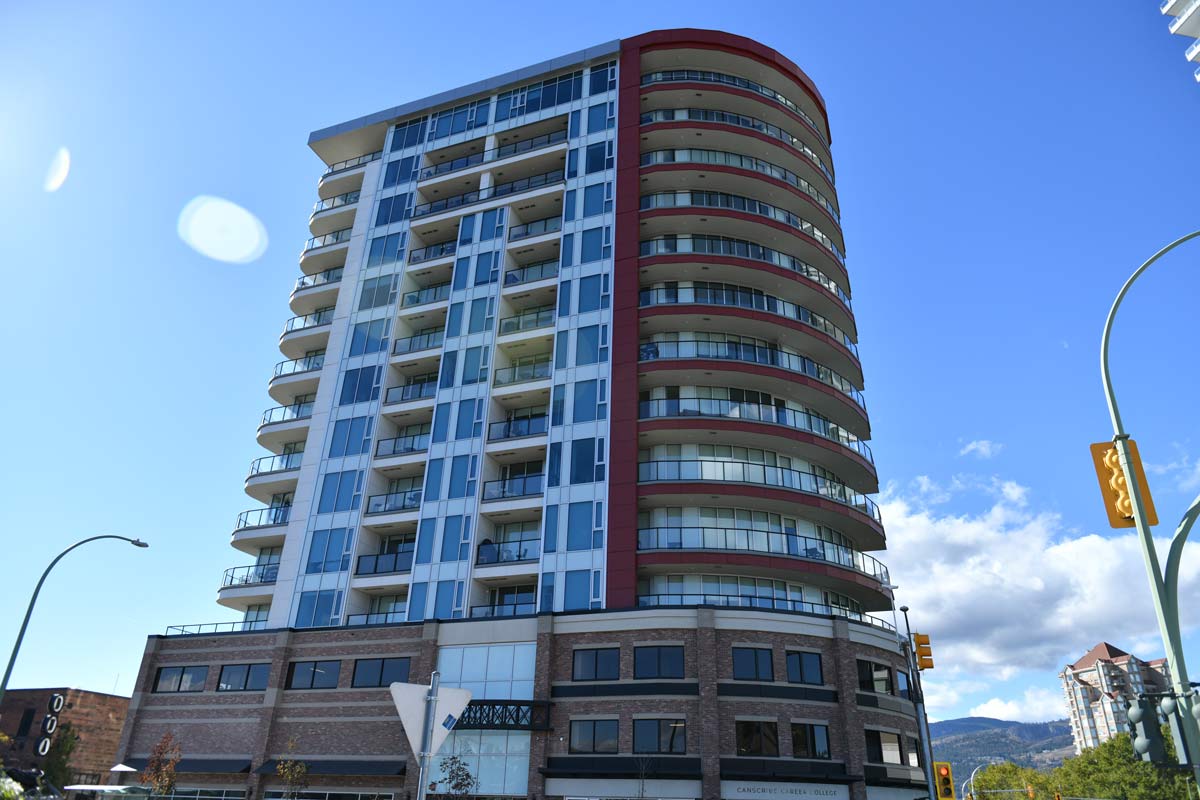 Ellis Parc
Ellis Parc is a 14 story high-rise building within the downtown core of Kelowna. FLSG provided preliminary and final strata plans for this complex mixed-use (commercial and residential) high-rise development.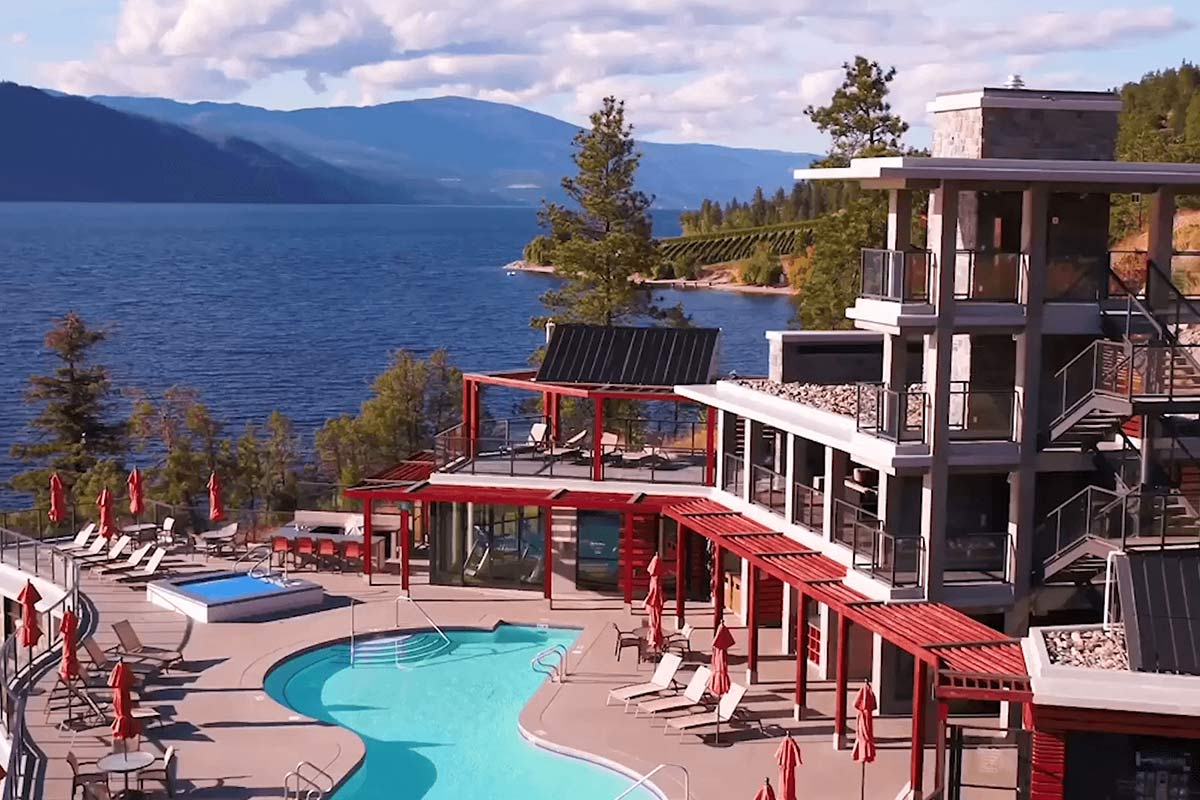 Lakestone Estate
Lakestone estates is a beautiful master-planned community and hillside development that we have been involved with from inception. This project involves a mix of fee simple (residential) lots, as well as Bare Land and Building Stratas. The potential size of Lakestone Estates is over 1700 units over an area of 250 Ha.
Worman Homes/Commercial has been using Ferguson Surveying for well over a decade. They are always right on top of our needs and have provided exceptional customer service. Not that I want others to use them as then they will be too busy for us, but I would not hesitate to recommend them.
Excellent customer service. Always on time and will go the extra mile to make sure there customers are taken care of. Wonderful company to work with.
Ferguson does a great job for our clients. Their work is precise, staff are courteous and everything is competed on time!
We enjoy working with the always professional and accommodating team at Ferguson Land Surveying & Geomatics. Our working relationship has spanned almost 2 decades, and we have only had one error challenged project to overcome. Their level of professionalism and accommodation to rectify that issue speaks volumes about their integrity and we couldn't be happier with the results.

We look forward to working with the Ferguson team for many years to come.
The Candel group of companies has been working with Ferguson Land Surveying & geomatics for many years . Colin and his team are very knowledgeable and professional to deal with . I highly recommend Ferguson Land Surveying & Geomatics.
We really enjoy working with the Ferguson team, they make us feel like valued clients and the service shows!
I have been privileged to have worked with Tom Ferguson since the 80's on various projects and now most recently with his son Colin. In all cases they have been very prompt and professional in all our dealings together.
I have called three different companies in the Kelowna region to get a site surveying done on my property. Ferguson Land Surveying was the only one that called me back and Rebecca was great. She was very helpful at planning my job and was able to get my plans in a timely matter. I really appreciated her keeping contact with me as I was getting used to the construction industry in the Okanagan of not getting back to me (very frustrating and getting used to doing business in BC).Was very satisfied. Will definitively be using them for our other development.

Fair priced, communication and fast service.
Since the 2001 inception of the Wilden residential housing project in Kelowna, Ferguson Land Surveying & Geomatics have been the exclusive provider of a full range of legal survey services required for this rapidly developing project. From assistance in the preparation of subdivision documents to the timely completion of field work, Tom and the team have consistently shown a high level of experience in providing us with great quality services delivered in a profession manner. I'm pleased to consider Ferguson Land Survey & Geomatics an integral part of the "Wilden consulting team" and look forward to our continued long-term relationship.