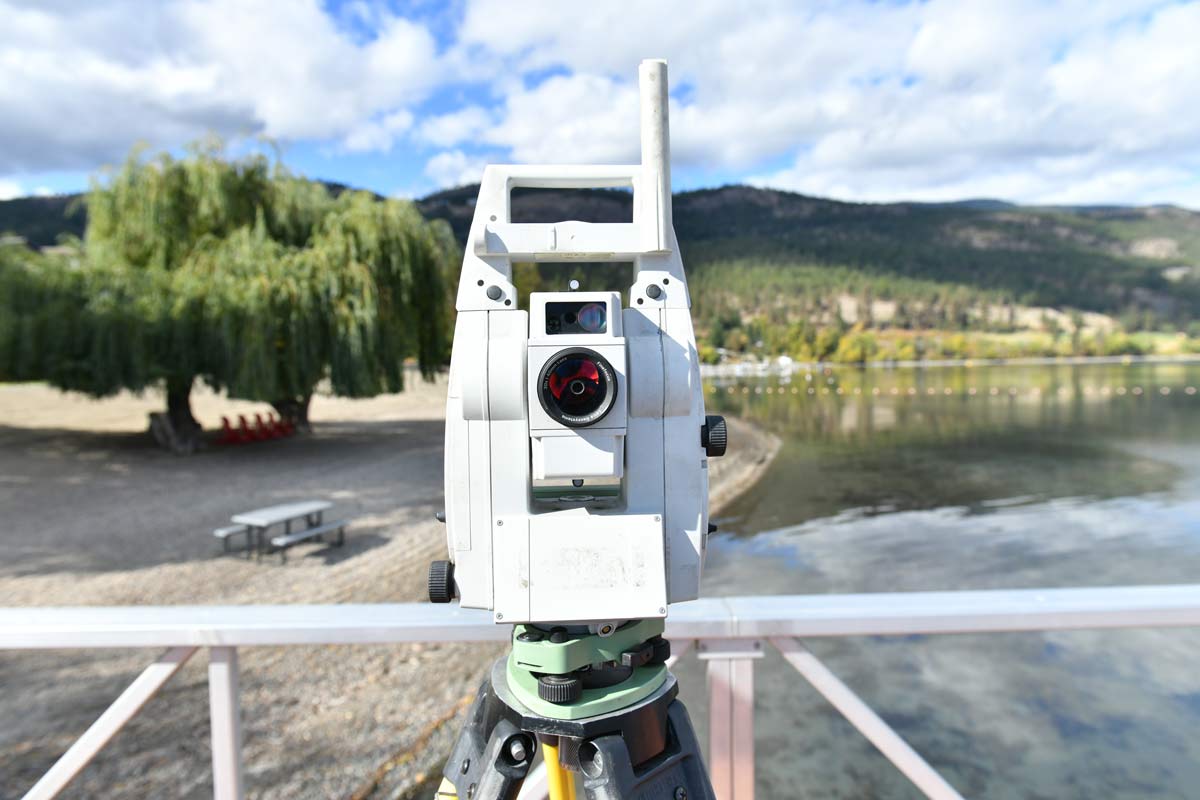 FLSG
Full Land Surveying Services, and more
Proudly serving Kelowna and the Central Okanagan.
Legal Surveys
Legal or cadastral land surveys are required to outline the legal boundaries of a piece of land, including water and air space above and below the land's surface. To determine legal boundaries, a land surveyor (BCLS) must conduct research, perform measurements, assess evidence, review title information, and more.
Legal surveys offered include:
Subdivision Plans
When a landowner or developer wishes to divide a piece of land into two or more parcels, a subdivision survey is required. We have experience with subdivision plans of all sizes, and can provide the advice and guidance needed to move these projects through to completion, in addition to preparing the various surveys plans that are required.
Crown Land Surveys
Crown Land makes up the majority of land area in BC. There are many types of legal surveys that can be carried out on crown land for various purposes such as leasing an area of Crown foreshore. These surveys are carried out under the direction of the Surveyor General of BC in conjunction with other government agencies.
Bare Land Strata Plans
In a strata development when the land itself (as opposed to units in a building) is divided into separate units called strata lots, a Bare Land Strata Plan is required. Common elements in a development such as this may include amenity buildings, green space, and the roadways. We can prepare these strata plans and the associated easement and/or right-of-way plans needed to meet municipal requirements.
Building Strata Plans
A strata development, where the units inside of a building such as a condo or townhome are separately titled, must be represented on a building strata plan. Strata developments can be strictly residential or commercial, or a mixture of the two. Existing structures can be converted into strata lots if certain conditions are met. Let us help you navigate the complex world of strata development.
Lease Plans
With the high cost of today's commercial lease rates, it is more important than ever to know the exact area of the space you renting. We can assist you with the preparation numerous types of leases plans, using the latest BOMA or other custom standards of your choosing. In addition, as BC Land Surveyors, we can prepare explanatory lease plans registrable at the Land Title Office.
Easement/SRW/Covenant Plans
There are many instances where these types of survey plans may be required. Easement plans are used when one property requires a limited right (such as the right to access) over another property. Statutory Right of Way (or SRW) plan are prepared to provide protection for municipal or utility companies works or facilities on private land. Covenant plans are prepared at the request of governing bodies to limit or restrict the use of portions of a piece of property. Contact us today if you require advice regarding any of these types of surveys.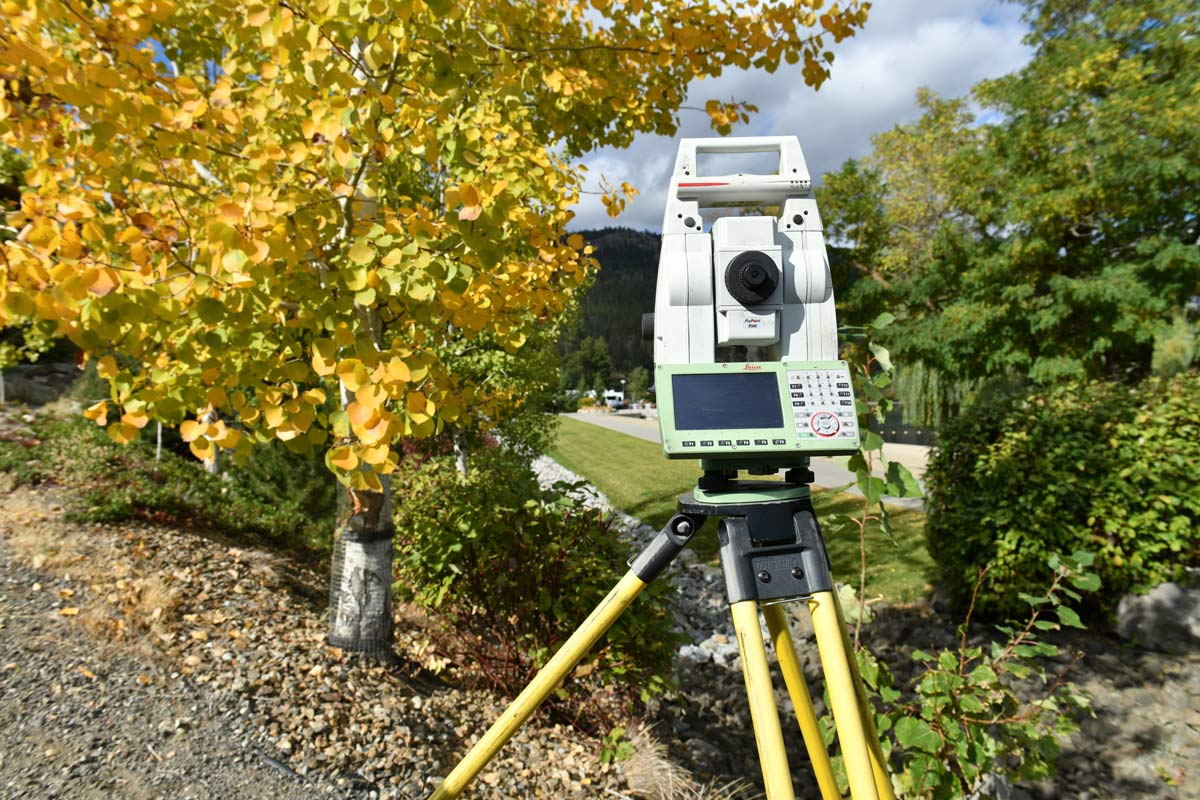 Topographic Surveys
Topographic and construction surveys are usually conducted as part of the design process for urban developments such as subdivisions, roads, ditches, and other residential planning. In some cases, the information gleaned from these surveys can be used for volumetric soil removal or excavation quantity determinations.

Topographical surveys show all aspects of the land area, including ground features, elevations, and contours. Urban details like buildings, fences, existing roads, and other structures present on the land may also be shown.
Topographic survey services offered include:
Contour Maps
Comprehensive Site Plans
As-Built Surveys
Photo Mosaics with Orthophotos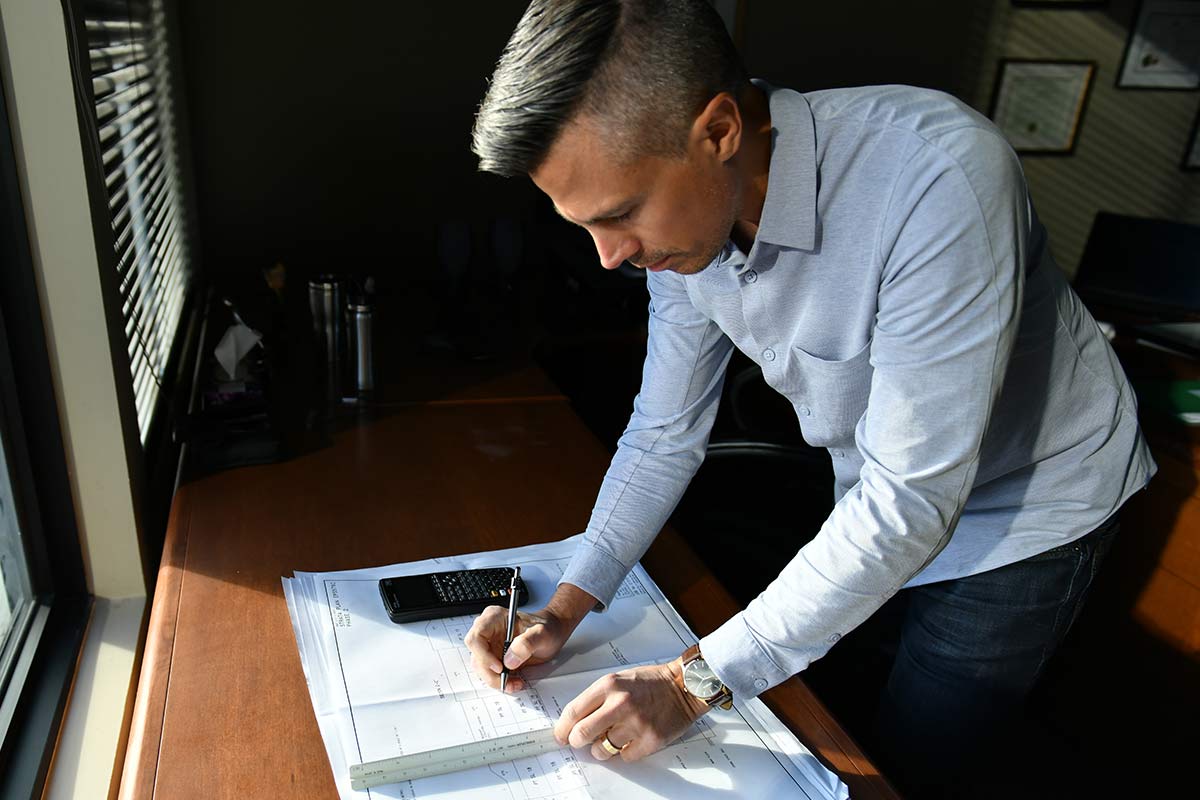 Building Layouts and Surveyor's Certificate
We work with your building designer and general contractor to ensure your building gets positioned correctly on the lot and meets all applicable municipal and provincial bylaws and regulations. At the appropriate stage of construction we will prepare a Surveyor's Certificate.

A Surveyor's Certificate, or Building Location Certificate, is an official document prepared by a BCLS which contains the following information:
Location of improvements in relation to property lines
Registered charges such as easements, rights-of-way, or covenants
Dimensions of the property and improvements
Encroachments onto the property
Encroachments by improvements on the property onto neighbouring properties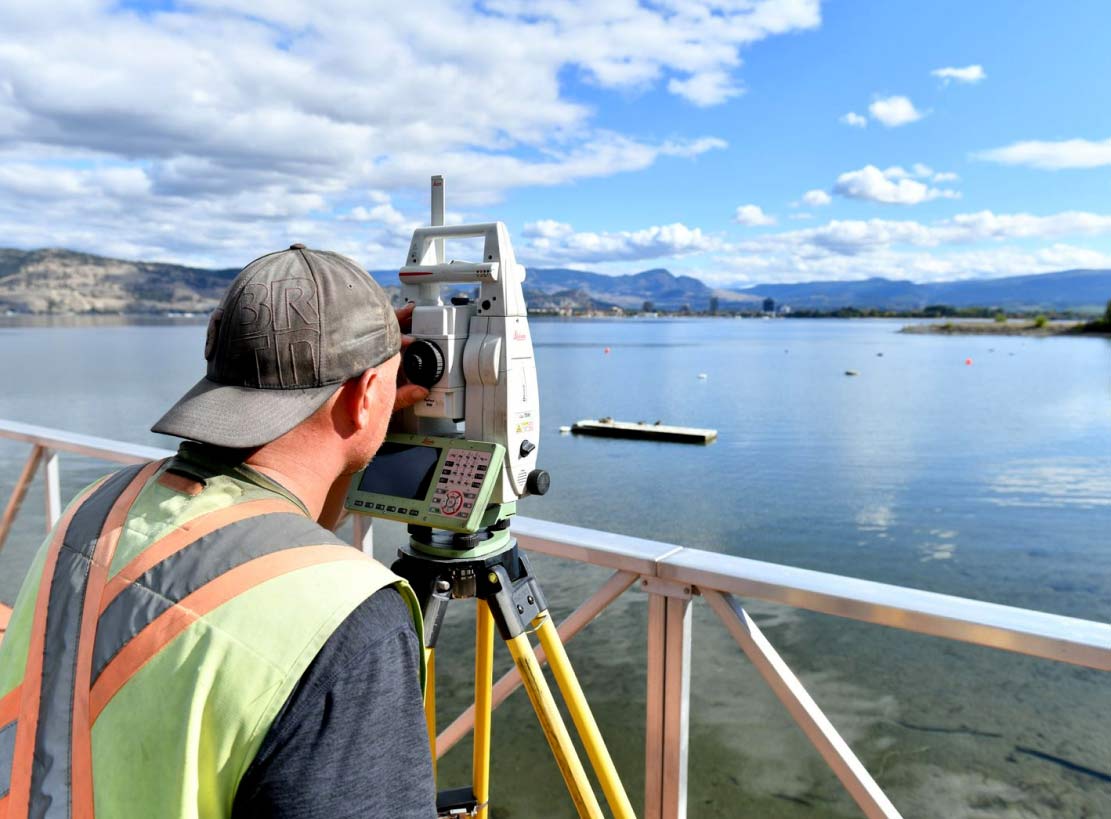 Canada Lands Surveys
Canada Lands are broadly defined to include the three Canadian territories, Federal parks, on and under the surface of Canada's oceans, and Aboriginal reserves.

To protect these vitally important lands and respect the rights of the various stakeholders, only professionals certified by the Association of Canada Lands Surveyors (ACLS) are legally able to perform cadastral surveys on Canada Lands.